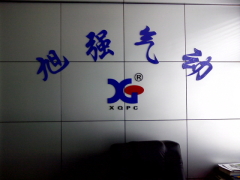 Our factory is a professional production of various kinds of specification development pulse valve enterprise, to unite, hard work, the development, the advanced enterprise aims to the introduction of advanced science and technology, improving the process, research and develop new products for the development of power, improving technology, from the I have no one, I have gifted, the good faith as the idea of r&d, manufacturing quality and pulse valve, pulse valve quality on a new layer more steps.
This factory manufacture of various series pulse valve by several environmental protection enterprise use, recognized and high praise.
Enterprise's development is inseparable from technology, talent, more from the user can. So far we may with new and old customers to build a solid business relationship of equality and mutual benefit, for the environmental cause to make due contributions.